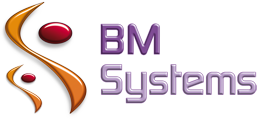 CADI™ (Computer Assisted Deductive Integration) Discovery - Value Generation: A responsible Innnovation
©

development
Technology Developments (know-how, patents)
CADI™ Computer-Assisted Deductive Integration - Computer Augmented Deductive Intelligence, proprietary methodologies and tools.
CADI™ Search (data acquisition & mining).
CADI™ Architect (data organization & structuring).
CADI™ Fiber-N (integrative engine).
CADI™ View (model representation & visualization).
TAPE Patent: WO/2008/093010- December 2006.
AB-ACCUS patent: WO/2008/093009 - December 2006.
RIPh patent: PCT/FR2010/050796 – May 2009.
CNS copatent: WO/2010/029131 - September, 2008 (neurological & psychiatric disorders).
Valorisation of our collaborative research:
Spin-off (equity, etc,...).

Out-Licensing (royalties, etc,...).

Consortiums / J.V. (fees, royalties).
Contract Research (fees and possible royalties)
For more details download our Corporate Presentation