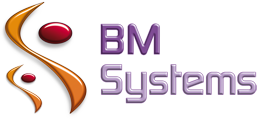 CADI™ (Computer Augmented Deductive Intelligence) Discovery - Value Proposition
BMSystems' team builds heuristic non-mathematical CADI™ models to generate novel disruptive concepts from scientific, medical & health data.
BMSystems' answers to clients / partners' needs:
Physiological / Diseases Mechanisms understanding

Multi-Systems mechanisms
Multi-Scale mechanisms description


Targets discovery & validation.
Signatures of biomarkers discovery & validation.
Marketing strategies rational support
Adaptive clinical trials rational support
Market Access rational support

New therapeutic / diagnostic / cosmetics strategies,

New associations of molecules & devices
New associations of existing molecules
Molecules / Devices Mechanisms of action


R&D / Molecules / clinical programs evaluation:

Next Phase GO / NO GO decision
Novel Clinical phases end points / processes
Drug (re) positioning /(re) profiling
Rare diseases drugs repositioning
Drug side effects analysis for rescue
Chemical entities safety issues (Allergy, PE, etc…)
BMSystems' markets: All applications linked to life sciences
Pharma, diagnostic, cosmetics: Red/biomedical Biotech.
Chemistry: White/Industrial biotech.
Environment: Yellow/environmental Biotech.
Energy: Renewable Energy Biotech.
CADI™ Discovery Competitive advantages: Running life sciences R&D programs better, faster, cheaper and safer

Better-Faster: The CADI™ (Computer Assisted Deductive Integration) proprietary modeling approach invented in 2002 by Dr. François Iris, is the first successful operational application of the "negative selection concept" in life sciences. This disruptive innovation in the field of systems biology places back the biologists in the center of the game, computational science providing the necessary tools to help them work better and faster.
Better: The CADI™ process, has proven since 2003 (first publication in history of a biologically validated model of a complex human disease) to be the most efficient synergic process combining organic non-linear integration (Brain intelligence ) and in-silico data processing power (collecting, structuring and manipulating data) to build validated biological interaction maps that describe biological reality better.
Better and safer: The CADI™ model can describe the dynamics of a pathological process and/or a pathological status vs. control and allows to switch from "symptomatic" to "causal" medicine. Because we work on mechanisms associated with specific pathways it becomes easier to predict and identify pertinent biomarkers and to propose new therapeutic strategies. At every steps of the preclinical and clinical development program, it is easy to go back to the model and rework it if necessary, making drug development better and safer.
Faster and cheaper: The CADI™ models belong to the non-mathematical holistic and heuristic class of models. Because we do not need to describe the complete system, the development of a CADI™ model leads to directly exploitable results, when the majority of our competitors are still trying to build operational systems. CADI™ is faster and cheaper.
Faster and cheaper: The CADI™ models are surely not exact maps of the complex reality, but they are pertinent representations that gather the minimum knowledge and intelligence necessary to describe a living process in a defined context and allows researchers to take the best possible decisions for the best possible results. They can be the most efficient necessary step to define the contexts and the parameters needed to build, local pertinent mathematical models for faster and cheaper optimization.
Better, faster and cheaper: The CADI™ process re-invented and made highly productive the synergic collaboration between experimental and integrative biology, implementing the unique CADI™ 4 steps validation process. Because a CADI™ model explains what, where, when to validate, it becomes possible to invent simple but highly pertinent & cost effective experimentations to get Yes/No answers better, faster and cheaper.