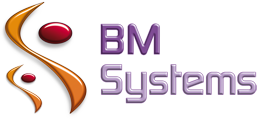 BMSystems founders
- Dr. François Iris (PhD) : Chairman, Chief Science & Technology Officer
Geneticist, physiologist & molecular biologist. Creator of Millennium Pharmaceuticals' (USA) high-throughput DNA sequencing unit. Former collaborator of Nobel Laureate Prof. Jean Dausset. Inventor of new technologies in molecular biology.
International expert in Systems Biology / integrative Biology.
MRC Overseas fellow, Member of H.U.G.O., Wellcome Trust Systems Biology experts board. Member of the Cambridge Healthtech Institute Scientific Committee, Member of the Evaluation committee for the funding priorities in the "Medical Systems Biology- MedSys" program, German Federal ministry of Research.
14 original articles in international journals including Nature, Cell, Nature Genetics, Genomics, J Mol Endocrinol, j Comp Biochem Physiol. 7 international patents, 1 patent application currently undergoing examination, 6 book chapters, numerous invited communications at international conferences.
- Manuel Gea: C.E.O & VP R& D Information Systems
Scientific Engineering Degree from Ecole Centrale Paris, Chairman of the Supervisory board of Pherecydes Pharma (anti-bacterial bio-agents pharmaceutical company) Former CEO Hemispherx Biopharma Europe. Founder and President of Centrale-Santé. Founding-Administrator of the computing firm Formitel. Former McKinsey executive, creator of Practice Pharma services in France. Former Division Managing Director with Boehringer-Ingelheim France. Former International business manager Colgate-Palmolive Company (US),
Co-founder and Vice President of the Biotech Committee of the Association of the Pharma companies operating France (LEEM). Member of the executive board and the R&D committee of Medicen Santé, the World class bio-cluster of Paris region.
Vice-President Adebiotech Committee. Co-founder and Evaluation Committee member of Paris Biotech (leading biotech incubator).
- Dr. Gérard Dine (MD, PhD): Chief Medical Officer.
Physician. Head of the Haematology Dept. at Troye's hospital. Founding member and Head of the Biotechnology Dept. at Ecole Centrale Paris.
Founding-President of Troye's Institute of Biotechnologies. Former President of the Institute for Sports Medicine.
- Paul-Henri Lampe: Bioinformatics & Systems Integration Director.
Systems Engineering & Systems Integration specialist. Scientific Engineering Degree from Ecole Centrale Lille. Master Degree in Applied Mathematics from Ecole Centrale Paris.
Former IBM Systems Integration Manager. Information Systems projects manager in an Acute Care Hospital in Paris.
- Pablo Santamaria: I.T. & On-line Information Systems Director
Scientific Degree from Ecole Centrale Paris, Founder and President of the computing firm Formitel (1988) .
Founding President of the Centrale-Ethics Think-Tank. Vice-President of Centrale Human Resources Professional group. Former Senior Consultant Information Systems Evaluation (INSEP). Former Industrial Maintenance Manager at Glaxo Pharma (Evreux, France)