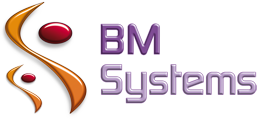 BMSystems history
1989 -1993 Dr. Iris is Group Leader at the CEPH in Paris
The CEPH is a Research Institute founded and lead by Nobel laureate Prof. Jean Dausset.
Develops methods for high-throughput (HT) sequencing & data integration.
Realizes that the links between genome & biological processes are non-linear.
One gene = several proteins = multiple interactions = many context-dependent functions.
1993 -1996 Dr. Iris creates & leads Millennium Pharmaceuticals' (USA) HT Sequencing Unit
He undertakes the first attempts to carry-out physiological modeling via large scale data integration.
He invents & develops the basic tools and methods required for Integrative Biology.
Successful completion of two models, leading to the discovery of the UCP2 and EST1 genes and their roles in obesity and hyperglycemia.
He realizes that since published information is:

incomplete (to an unknown extent),
slanted (to an unknown extent),and often
incorrect (to an unknown extent).

Methodologies to access/generate complementary unbiased information are required
1996-2001 - Dr. Iris is co-founder and C.S.O. of ValiGen SA in Paris
He invents, develops and patents 4 new differential gene-expression and genotyping technologies.
He invents and develops the computerized data gathering, data mining, clustering and integration tools & technologies necessary for the industrial development of Integrative Biology / Systems Biology (European "Eureka" grant: 18.6 M Euros).
He finalizes the Bio-Graph™ analytical platform based on the "positive selection" concept.
He develops the Tamoxifen Resistance model with Bio-Graph™.
He identifies the limitations of this analytical platform.
1999-2001 - Dr. Iris meets Mr. M.Gea and Dr. G.Dine
Dr. Iris meets M.Gea and Prof. G.Dine, founding members of Centrale-Santé.
Dr. François Iris becomes a member of Centrale-Santé's Directorate, the Healthcare & Biotech Think Tank of the Centrale's alumni's Association.
He decides to abandon the Bio-Graph™ platform and starts working on a second Generation analytical platform (CADI™) based on the negative selection concept.
He starts to work on the first version of the Creutzfeldt-Jakob Disease model.
2002-2003 - Dr. Iris, M. Gea and Dr. Dine initiate the BMSystems project
Conception of the first European private biotech company specialized in Predictive Integrative biology / Systems Biology.
Paul-Henri Lampe, and Pablo Santamaria, members of Centrale-Santé Think Tank, decide to join the project.
Development of the CADI™ analytical platform.
Four new models completed (FGF4-driven fibroblast differentiation, hypercholesterolemia, Chronic Fatigue Syndrome, Creutzfeldt Jakob disease) two of which are undergoing independent biological evaluation.
2004 - The company is created and starts business operations
Independent Private Company incorporated in 2004. 100% owned by its founders.
Profitable since 2006, thanks to our recurrent clients.
We only sell the results of the R&D programs, not our proprietary technologies.
100% biology driven company focused on discovery, and critical high impact decisions making
A unique proprietary CADI™ Knowledge Database of mechanisms & interactions.
Not domain-dependent, but information-dependent. Markets: Pharma, Cosmetics, Nutrition, Health Technologies, Connected health,
Highly productive 24 vFTE* of which 9 vFTE on CADI™ Discovery programs only.
Strong & long term strategic R&D collaborations (>100 people collaborating).
Dual business model : Contractual or Collaborative R&D programs.
External valorization of our collaborative R&D programs through out-licensing or spin-off.
Outstanding internal pipeline of programs ready for collaborations.
1 therapeutic spin-off and 1 exclusive out-licence, 4 issued patents, 10 publications.