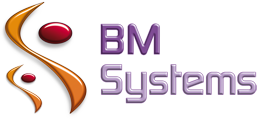 BMSystems Legal
The Internet site www.bmsystems.net is edited by Bio-Modeling Systems, registered at "Registre des Commerces et des Sociétés de Paris - France" under the reference number: SIRET 47813057800030.

Contact information:
Bio-Modeling Systems
3 rue de l'Arrivée
75015 FRANCE
Tel : +33 (0)6 83 06 12 72

Publication Director: Manuel GEA

Design et development : Christophe PORLIER - E-mail : click here

Site content and properties:
The information and photographs on this site are purely indicative and not contractual.
Picture credit: Fotolia.fr – All rights reserved.
Any reproduction of the site is strictly forbidden, without prior written consent from Bio-Modeling Systems

Under French law n° 78-17 of January 6, 1978 relating to data, files and freedom rights, any person who filed nominative information directly or indirectly on our website may ask Bio-Modeling Systems, if necessary, for personal information correction and/or removal

This site was developed for 1024 x 768 pixels. It is compatible with Firefox (PC & Mac), Safari (PC & Mac), Opéra (PC & Mac), Google Chrome (PC), Internet Explorer 7 & 8.