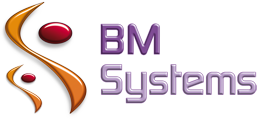 BMSystems Professional Network
BMSystems expertise recognition: Memberships in prestigious international scientific, professional and evaluation committees
Member: Evaluation committee of the funding priorities in the "Medical Systems Biology- MedSys" program, German Federal ministry of Research Berlin (2008-) .
Expert Systems biology for the European Commission DG Research (2011-).
Member: Scientific Committee of the Cambridge Healthtech Institute. The world leading scientific conferences organizer USA (2005-).
Member: Wellcome Trust's Board of Experts, Systems Biology. The world's largest medical research charity funding research into human and animal health U. K. (2001-).
Elected Member: Human Genome Organization (HUGO) (USA) (1994-).
Overseas Fellow: Medical Research Council (MRC) U.K. (1989-).
Member: Biotechnology Industry Organization (BIO) USA (2008-).
BMSystems expertise recognition: Memberships in prestigious national scientific, professional and evaluation committees
President: Centrale-Santé Leading healthcare and biotech Think Tank in France (1996-).
President Adebiotech:Leading biotech (scientific) Association in France (2006-).
Vice-President: Leem Biotech; Biotech group of the pharma industry association in France (2003-).
Executive Committee member: Medicen Paris Region: "World class" healthcare and biotech cluster.
Member: Systematic Paris Region:"World class" French Information & Communication Technologies Cluster .
Member: Biotech-Pharma; The Association of the Bio-Pharma industry operating in France (Amgen, Actelion, Serono, Biogen-Idec, Gilead, Genzyme).
Educational contribution: Ecole Supérieure de Physique et Chimie Industrielle ESPCI).
Educational contribution: INSERM.