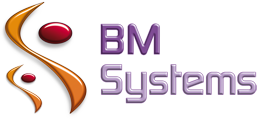 CADI™ Discovery - Research Production
CADI™ state of the Art first collaborative research programs

1- The collaborative research in the field of prion diseases between the Department of Prion Disorders and Related Infectious Agents (SEPIA) from the French Atomic Energy Commission (CEA) – Life Sciences division and Bio-Modeling Systems (BMSystems) have led to:
a world's first in vivo validation of the mechanisms of Creutzfeldt-Jakob disease pathogenesis & progression. Two Awards (2009 and 2010).
the filing of the co-owned patent WO201029131 describing a novel therapeutic strategy to treat psychiatric and neurological disorders. The patent is licensed exclusively on a worldwide basis to Theranexus (2013), a CEA spin-off company. For further details: www-dsv.cea.fr , www.bmsystems.net, www.theranexus.com »
2- The Colllaborative research in the field of biodefence and Multi-resistant bacterias threats lhas led to:
Pherecydes-Pharma (2006): BMSystems' spin-off, ( novel M.R. anti-bacterial nano-agents biotherapies), two indications: Skin infections in Phase I/II. & osteo-articular infections.
CADI™ programs to date. Internal & collaborative programs only, the contractual programs are confidential: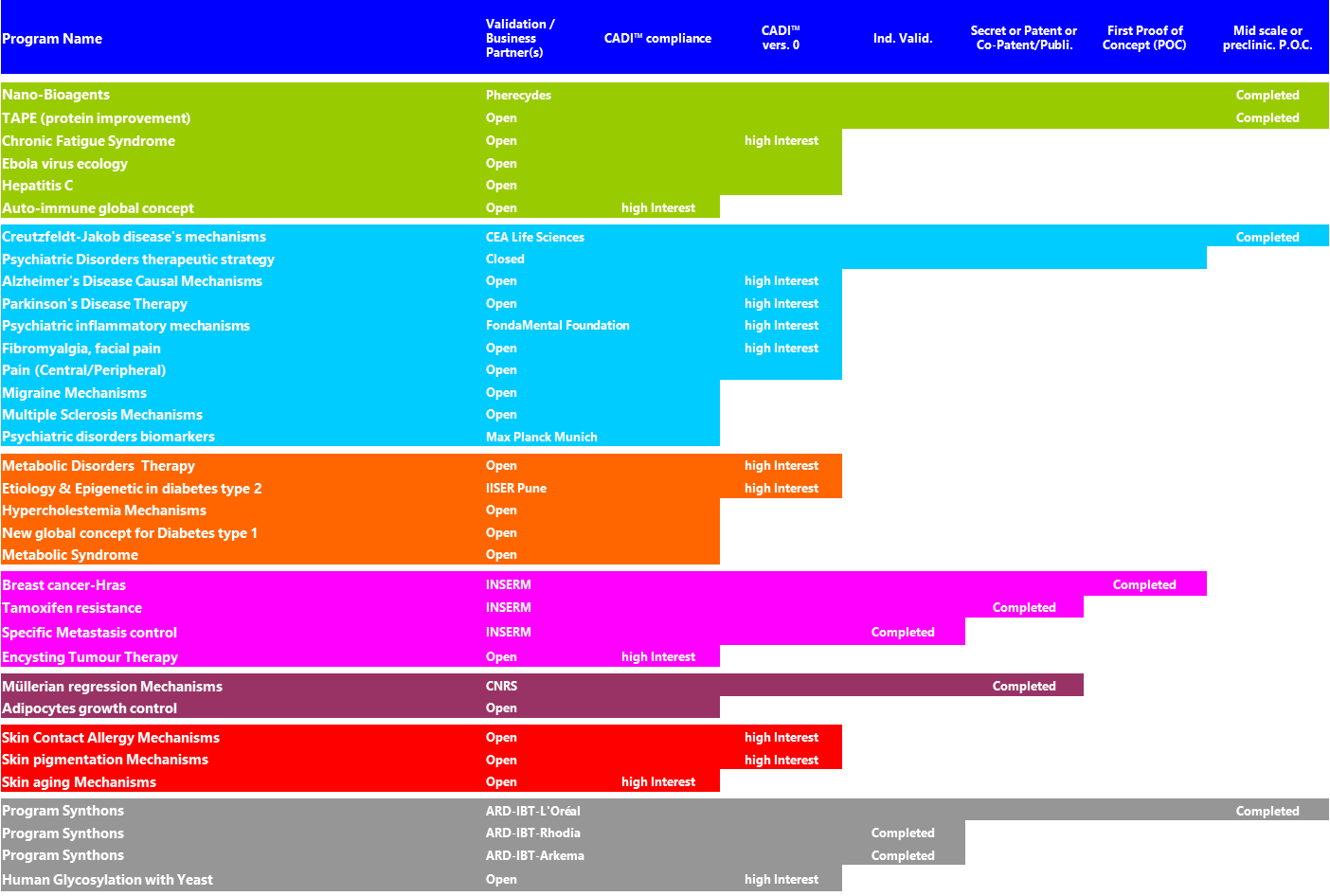 Infection-Immunology domain: Chronic Fatigue Syndrome; Ebola virus ecology; Hepatitis C; Auto-immune global concept
CNS / PNS Inflammation domain: Psychiatric & neurologic treatment; Creutzfeldt-Jakob disease mechanisms; Alzheimer's Disease Mechanisms; Parkinson's Disease Treatment; Psychiatric inflammatory mechanisms; Fibromyalgia, facial pain; Pain (Central/Peripheral); Migraine Mechanisms; Multiple Sclerosis Mechanisms; Psychiatric disorders biomarkers
Industrial Biotech domain: Program Synthons; industrial biotech; Human Glycosylation with Yeast
Cancer / Inflammation domain: Breast cancer-Hras; Tamoxifen resistance; Specific Metastasis control; Global Metastasis control
Tissue Differentiation domain: Müllerian regression Mechanisms; Adipocytes growth control
Dermatology / Inflammation domain: Skin Contact Allergy Mechanisms; Skin pigmentation Mechanisms; Skin aging Mechanisms
Metabolism / Inflammation domain: Hypercholestemia Mechanisms; diabetes type 2; New global concept for Diabetes type 1; Metabolic Syndrome.
Rare diseases/ Orphan diseases/ Orphan drugs based on CADI Discovery repositioning
IMPORTANT: We are not domain dependent, but smart data access dependant